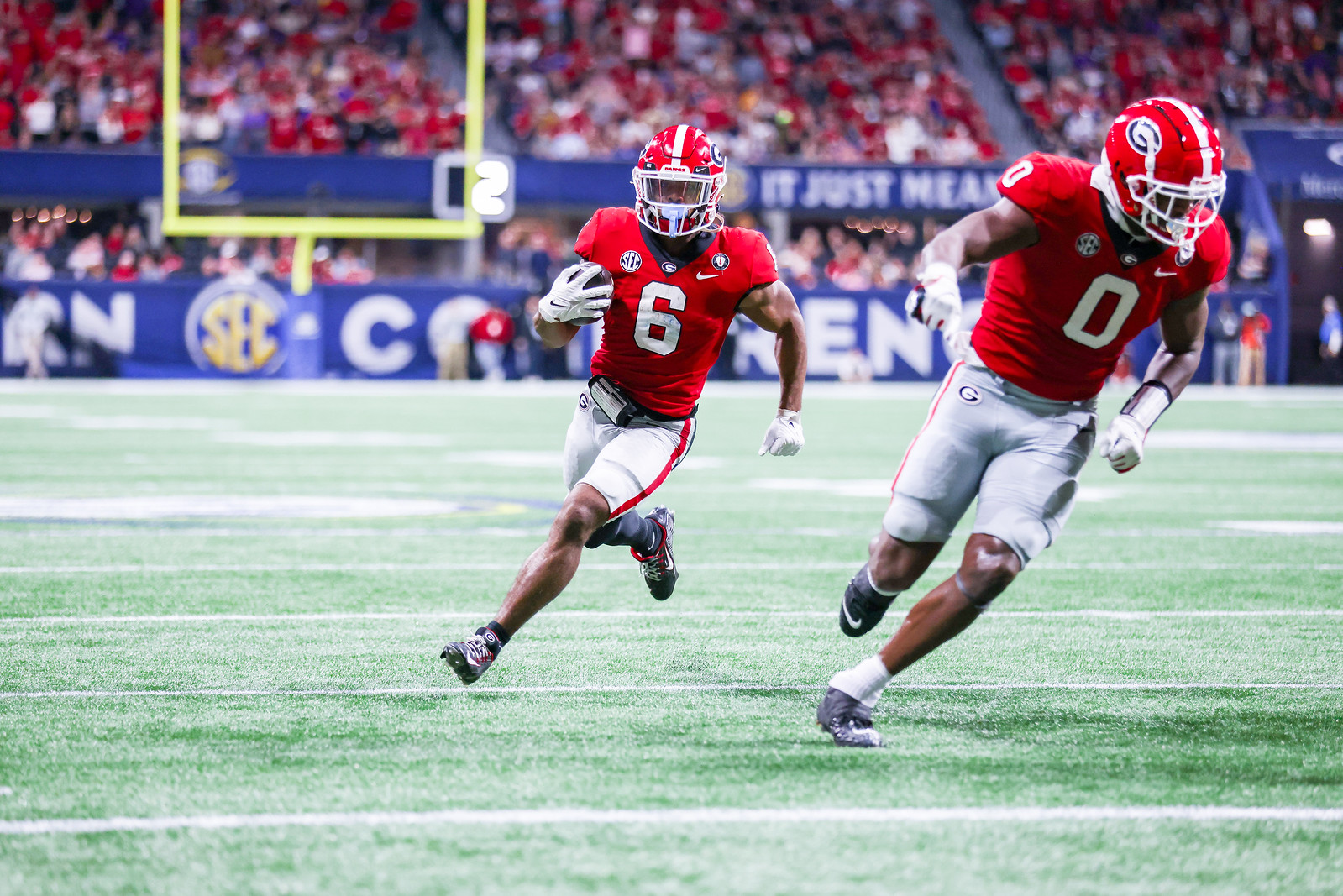 Renewable season tickets have a minimum donation associated with their location and enable donors to keep the same Sanford Stadium seat location each year. To retain your season tickets, be sure to make the minimum per seat contribution by March 31, 2023.
Relocating Season Tickets
Make the per seat donation requirement by March 31, 2023, then opt-in to the optional seat and parking relocation process. Donors in the seat selection process are assigned seat selection times based on cumulative TGBC priority points. The seat selection process takes place in May 2023.
Making a donation above your minimum requirement, or the minimum donation associated with a section different than your current section, does not guarantee relocation. However, each contribution you make builds your priority points, increasing your chances for relocation.
Adding Season Tickets
To add season tickets for the 2023 season, submit your season ticket application and ticket payment for additional season tickets by the March 31 deadline. You will NOT have the option to purchase additional seats during the process if you do not request and pay for the additional tickets on your application by the March 31 deadline. Please note you must also make any per-seat donation required for additional tickets. (Minimum of $275/seat).
If you select seats that have a higher per-seat requirement than your 2023 Hartman Fund contribution, you will have the ability to secure these seats by paying the per-seat difference at the time of check-out. If you are unable to secure desirable additional seat locations or if no additional seat locations are available, you may either request a refund on the season ticket cost or have this cost applied towards your 2024 Hartman Fund contribution by indicating this preference on your ticket application. Hartman Fund donations are non-refundable. Your current seat locations will remain in your account unless you specify a change during the check-out process.
All 2023 Hartman Fund donors who purchase additional football season tickets and make the minimum per-seat donation for additional tickets ($275/ticket) will automatically receive an appointment time to be included in the optional seat and parking selection process. Requesting game tickets does not guarantee that you will receive them as sections are based on cumulative TGBC priority points and availability.
Dropping Season Tickets
If you wish to drop a portion of your renewable season tickets you may reduce your required minimum donation based on the location of the seats you wish to drop. Please notify The Georgia Bulldog Club or UGAAA ticket office via letter or email of the seat location you wish to drop, prior to March 31, 2023.
UGAAA reserves the right to adjust seating locations to eliminate single seats in an effort to maximize seating capacity.