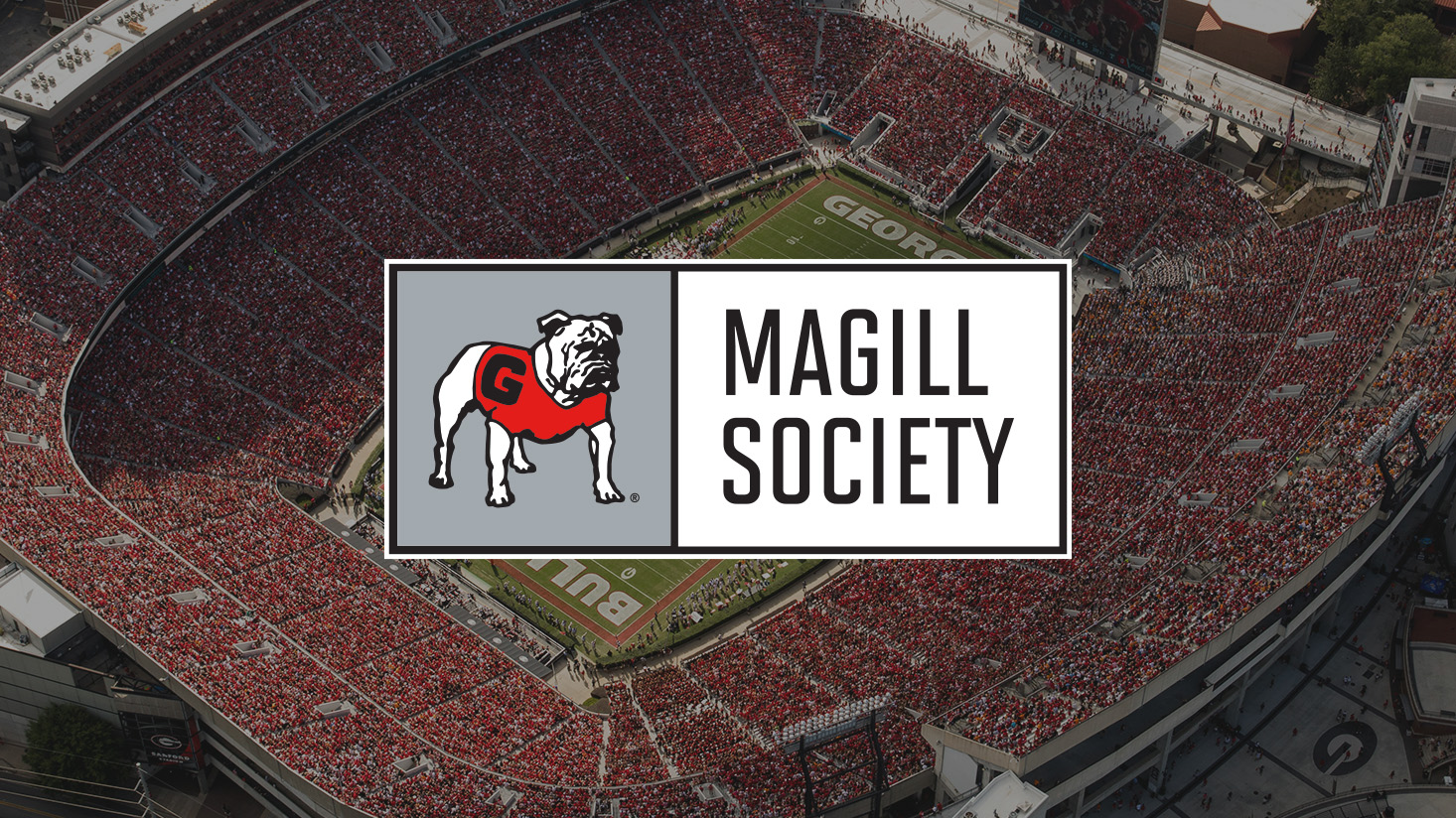 The Magill Society serves as the leadership fundraising entity under The Georgia Bulldog Club. This organization is philanthropic in nature with its members invested in the success of Georgia Athletics.
Established in 2015, the Magill Society recognizes those that make commitments of $25,000 and above, separate from their Hartman Fund donations, to the University of Georgia Athletics Association. In recognition of their generous support, members of the Magill Society gain access to some exclusive stewardship opportunities.
Commitments to the Magill Society will be used to fund new athletic facility construction, as well as existing facility enhancement/renovation. Through their generosity and support, Magill Society members will help advance Georgia athletic facilities exponentially.
He, more than anyone else, has always been the true Bulldog Spirit of the Georgia People.
More About Dan Magill
The Magill Society is named in honor of legendary tennis coach and sports information director Dan Magill. One of the most recognized names in the history of Georgia Athletics, Dan Magill is considered by many 'the greatest Bulldog of all-time.'
Dan Magill began his 59-year association with University of Georgia athletics as a baseball batboy in the 1930's and continued in numerous roles until his retirement in 1995. In 1954, Magill became head coach of the Bulldog men's tennis program. He held the title for the next 34 years, building the program with a 706-183 record (most wins by any coach in NCAA history), 13 Southeastern Conference outdoor championships, 8 SEC indoor championships, and 2 national championships.
No man ever gave more of himself, to his university than Daniel Hamilton Magill Jr. a Damn Good Dawg and a UGA icon who began and concluded every day of his life with Georgia on his mind.
Magill retired as tennis coach following the 1988 season. He remained on the Georgia athletic staff through 1995, as Director of Men's and Women's Tennis, as well as Assistant Athletic Director for Public Relations and the Georgia Bulldog Clubs. During his long tenure with the University, he also served 27 years as sports information director and 25 years as secretary of The Georgia Bulldog Club.